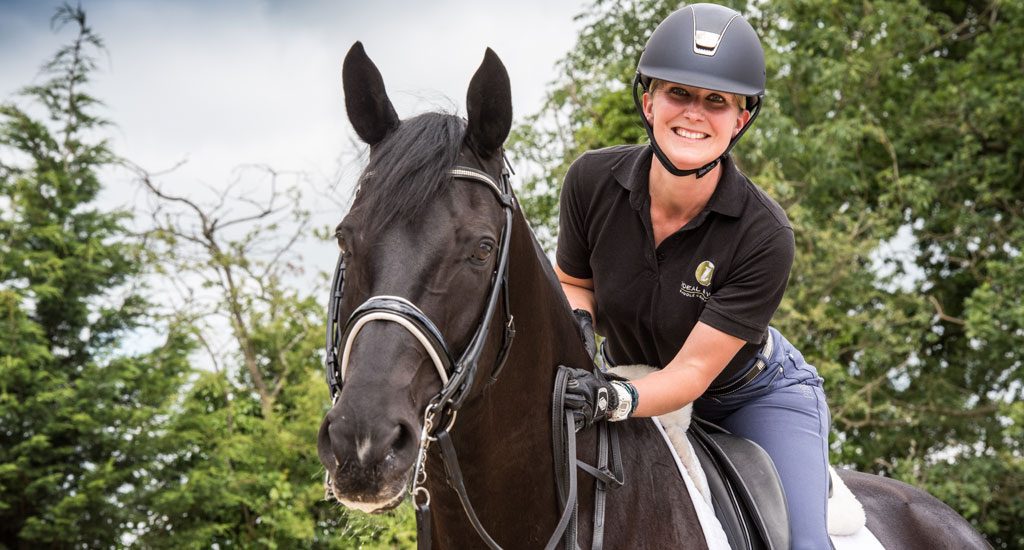 Hayley Watson-Greaves
Hayley Watson-Greaves is an International Dressage Rider/Trainer who has successfully competed and trained 4 horses from 2yo up to Grand Prix.
She trains with Carl Hester and is a part of the World Class Podium Potential Squad, so her talent is well recognised!
On her current International horse Rubins Nite she was selected as non travelling Reserve for the Olympic games in Rio 2016 and she has been a member of many Nation cup team events, including being on the winning GB team at Compiegne CDIO 2017.
In July 2017 she was ranked 45th in the World on the FEI rankings and was shortlisted for the European Championships.
As well as being a top rider in her own right, Hayley also teaches many clinics around the UK and aboard and trains and mentors may riders to great success, at all levels.
Find out more about Hayley in the video below… we're so proud to have her as an Ideal brand ambassador.
Hayley rides in the Hayley W.G Dressage Saddle which we developed in conjunction with Hayley to meet the needs of the serious dressage rider.