Choosing your saddle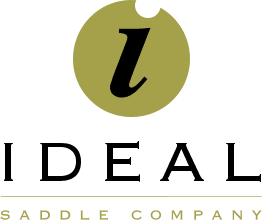 We have an extensive collection of saddles, so that both horse and rider requirements can be accommodated. We also offer our 'design to order' service for anyone wishing to have a saddle made to their own specifications. We can provide a saddle to suit any horse and rider!
The traditionally made saddle is built on a Birchwood laminated frame, with metal strapping and fixings. In spite of modern technology, our research shows this is still the most versatile and robust foundation for producing saddles for modern day riders' needs. It provides safety and security, whilst ensuring flexibility for the horse.
The term 'Close Contact' has passed into popular parlance and may require some explanation. Whilst 'close contact' between horse and rider is desirable from a rider's perspective, the ability of the panel to spread the rider's weight throughout the contact patch is lessened by the amount of absorption material available in 'close contact' panels.
The knee roll on this model – Springbok – is perfect and really helps to secure your thigh especially over the higher fences when you need it.
— Louise Lamb on Brooklyn
In our view, 'close contact' panels should be restricted to flat seat competition saddles, where the rider is only using the saddle for a short period of time, unless weight distribution is not an issue, as in the case of show ponies with light weight riders.