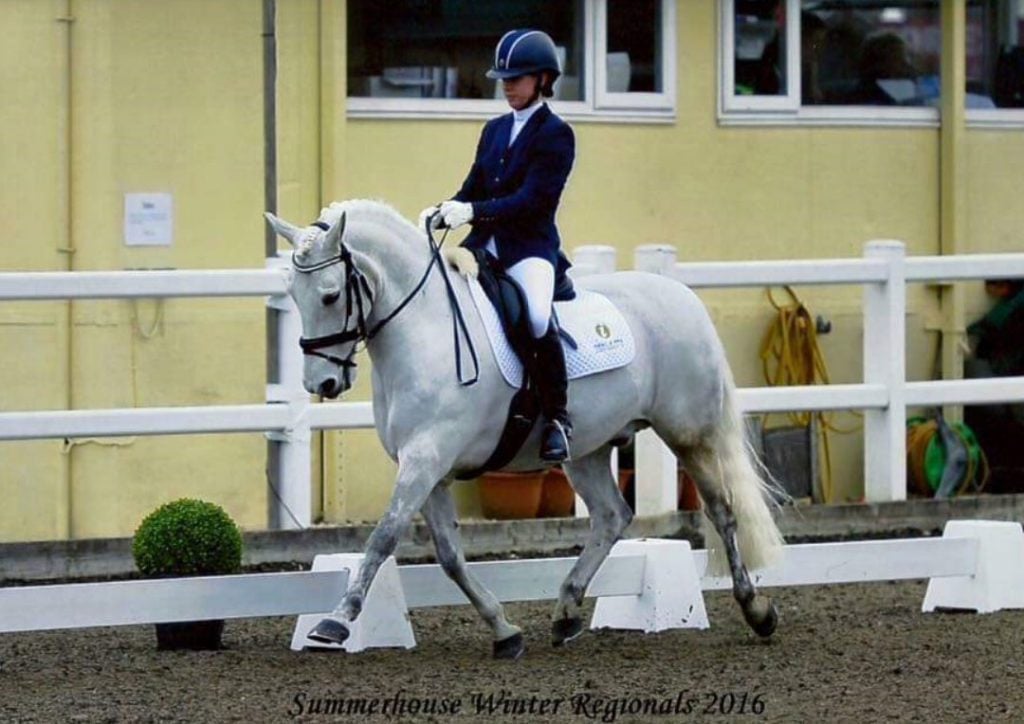 Jade Clark
Jade tells us more about her and her team of up and coming horses…
I have been fortunate enough to be sponsored by The Ideal Saddle Company for numerous years. For two years running I was a demo rider at Your Horse Live with Rob Lugsdin's Fuchur, and I'm about to make it a third time at Your Horse Live with another horse. I've also ridden at the British Dressage National Convention with Helen Dolisznyj's lusitano, Evangelico.

I'm currently concentrating on my own and Sue Brennan's homebred mare who is 5 years old, Jemimah HH, who is currently competing at novice level. I regularly have training sessions with Carl Hester with her and she seems very promising for the future.

Alongside Jemimah I also spend my time schooling horses that are in livery at home as well as getting out to teach others. I thoroughly enjoy the training of any horse and have trained numerous horses and ponies of all different shapes, sizes, breeds etc through all the levels. And I enjoy coaching riders to help them achieve their own goals.