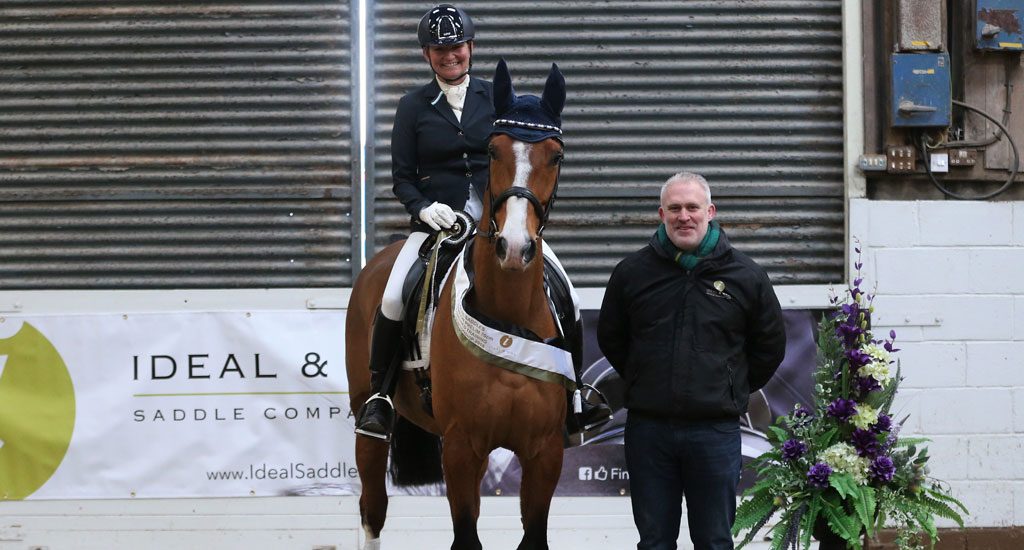 British Dressage Ideal Saddles Combined Training Series
Love dressage and jumping? Well, the Ideal Saddles Combined Training Series is Ideal for you!
We have been a proud sponsor of the British Dressage Combined Training Series since 2017, when Combined Training made a successful return to the British Dressage calendar after a six-year absence. The series is better than ever, providing grass roots competitors with the unique opportunity to compete in two disciplines whilst experiencing a British Dressage Championships.
The dressage element of the series runs at Prelim and Novice levels, with short arena tests and the showjumping from 70cm to 1 metre. It's an exhilarating way to hone your dressage skill while working on your show jumping technique – all with the chance of qualifying for a fabulous final to be held at Field House EC on 15 March 2020!
For the 2019/20 series, there are 19 qualifying dates, with the first kicking off on the 26th of October in Bold Heath Equestrian Centre. For a full list of qualifying dates and venues, visit the Ideal Combined Training Series page on the British Dressage website.
Our very own Hayley Watson-Greaves is an Ambassador of the series, having successfully competed in eventing, show jumping and working hunter before settling for a career in dressage. She comments "I love the combination of dressage and jumping and of horses showing their versatility across both disciplines. I think the series is great for the sport of dressage as it will help to widen its appeal to the jumping crowd. I train a lot of event riders during the winter and highly recommend combined training competitions as a great way for them to monitor their training progress over the winter months."
Make sure you follow us on Facebook for the latest news and updates from the series and GOOD LUCK to everyone planning to compete!